| PROGRAMMES | DATES (2022) |
| --- | --- |
| MONKLIFE RAINY SEASON 2022 | July 1 – October 10 |
| MONKLIFE THAILAND # 4 | September 1 – September 30 |
| MONKLIFE EXECUTIVE THAI #1 | October 6 – October 27 |
| MONKLIFE THAILAND # 5 | November 1 – November 30 |
---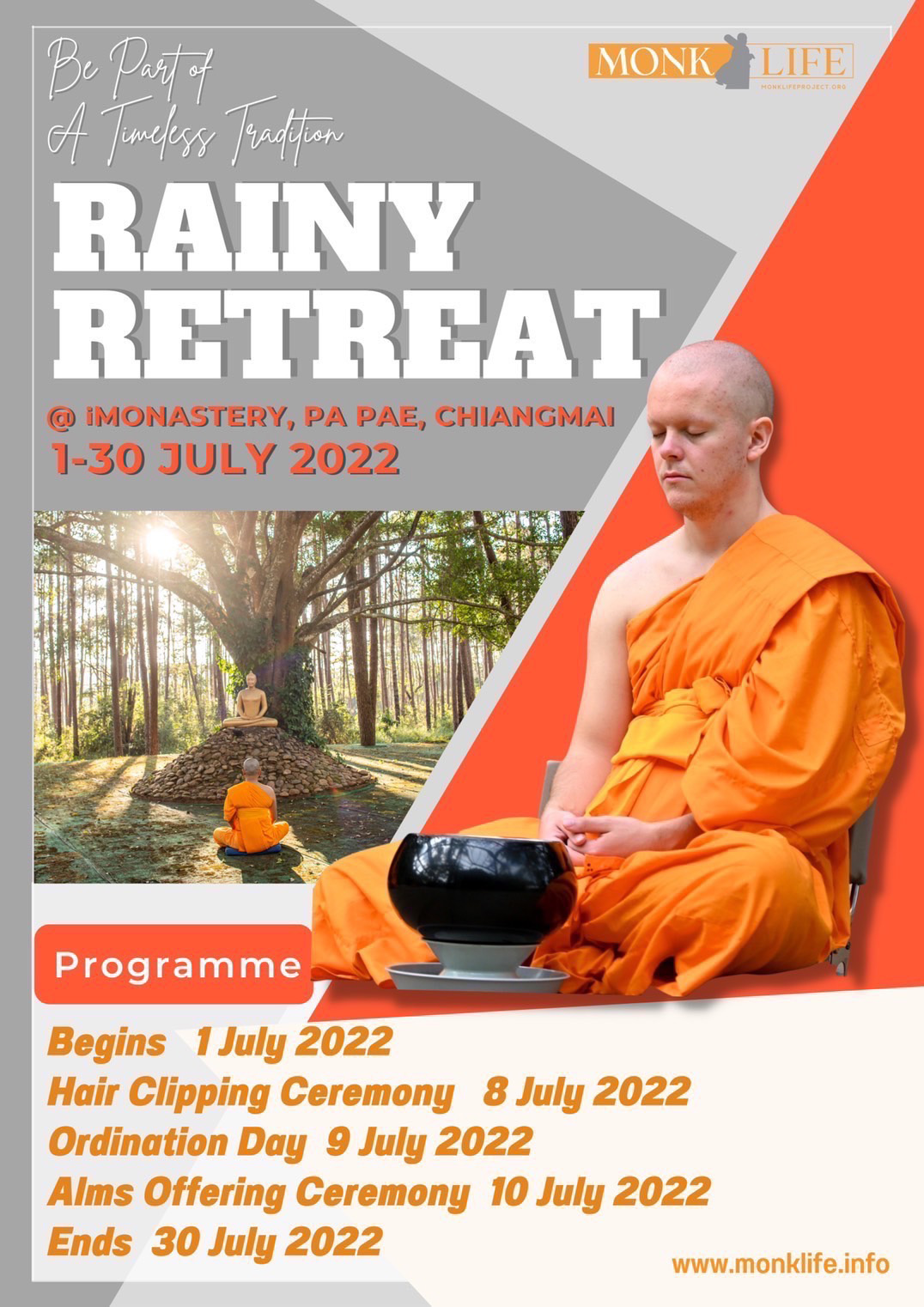 Ordination and training tailored for an international audience.
Crash course on Buddhism, touching upon profound Dhamma in the span of one + one month.
Have the opportunity to stay for the Buddhist Lent, rainy season between 1 July – 10 Oct 2022.
Extensive Monk Life experience Enjoy the timeless tradition of living as a monk during the holiest period of the year – three-months rain retreat with advanced meditators; guaranteed to deepen your understanding of meditation, and enhance your inner experience. Led by qualified & certified tutors from Kong Roi and experienced teaching monks.
One + One month programme for those with commitments. Training is suitable for those who wish to stay short term – we can cater for 1 or 2 month programme as well.
iMONASTERY is a purpose-built site for MONKLIFE training. Surrounded by nature, it is suited for spiritual development. Seclude yourself in the mountains in search of your true self.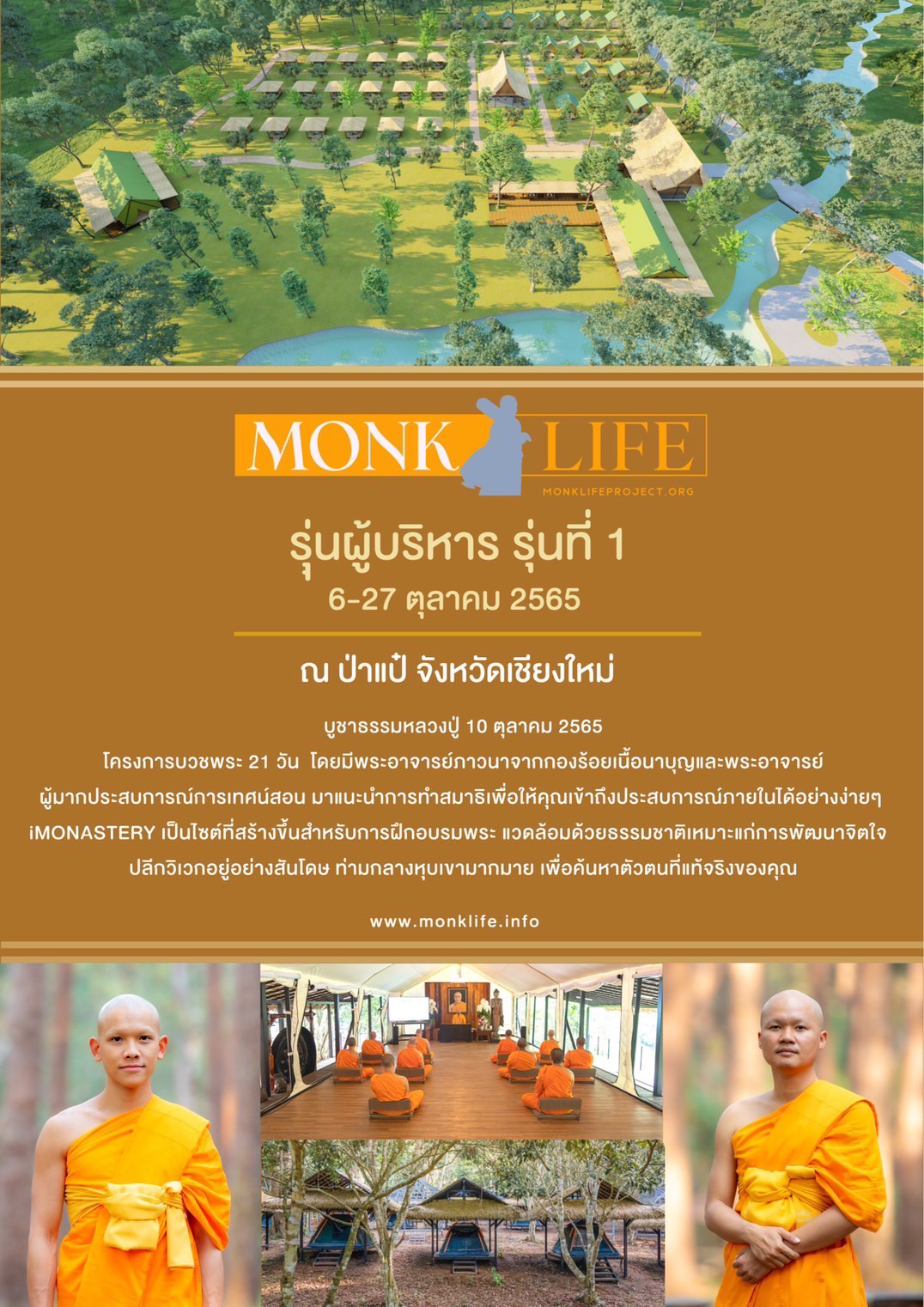 ---
DAILY SCHEDULE
| Time | Activity |
| --- | --- |
| 5:30am | Morning chanting & meditation |
| 6:30am | Alms round |
| 7:30am | Breakfast |
| 9:30am | Morning dhamma talk |
| 11:30am | Lunch |
| 2:30pm | Afternoon dhamma talk |
| 4.30pm | Personal time for exercise |
| 6.30pm | Chanting & meditation |
| 9.30pm | Sleep in peace |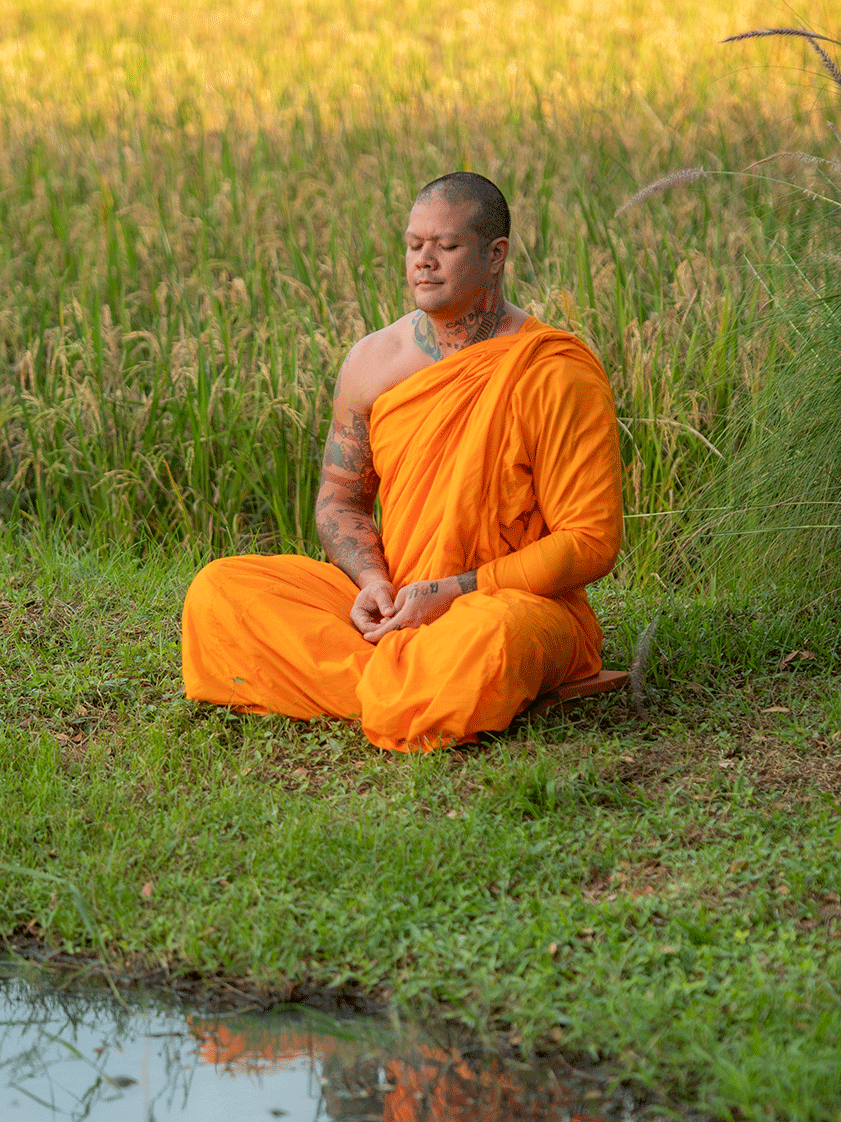 ---