PLEASE RESEARCH TRAVEL PROCESS BEFORE APPLYING
Before applying, it would be wise to do your research to determine whether or not you are willing and able to cover the costs and go through the process associated with traveling to Thailand at the moment. There are a couple of options available to you that can be read in more detail by clicking the following link.
https://tp.consular.go.th/en/plan
There have been some reports of technical difficulties with applying for this pass online. If you experience this, then please reference the following link.
Step by Step Video Tutorial for getting Thailand Pass
𝘈𝘳𝘵𝘪𝘤𝘭𝘦 𝘦𝘹𝘱𝘭𝘢𝘪𝘯𝘪𝘯𝘨 𝘴𝘰𝘮𝘦 𝘴𝘵𝘦𝘱𝘴 𝘵𝘰 𝘢𝘷𝘰𝘪𝘥 𝘪𝘴𝘴𝘶𝘦𝘴
https://thethaiger.com/news/national/thailand-pass-workaround-for?fbclid=IwAR3-nnjUbqLrOafJ8WtrQf_ltGBND7Z9uKbxmEwIVYAg5MyWCDpsSNWc0z4
Although this is a good place to start your research please be aware that due to the uncertainty of the COVID situation, policies and requirements are changing with relative frequency.
In order to get the most updated information specific to your case, you should reach out to your local Thai embassy or consulate. Here is a site that will help you find which embassy/consulate is the appropriate one for where you live and how to contact them.
It is best to reach out to them directly by email or call. Sometimes they will not be responsive via email, and perhaps calling is best or vice versa.
Please do not reach out to us for specific questions pertaining to the embassy in your country. We do not have this information and it is necessary for you to do your own research. All of the best resources that we have access to are linked on this page, so please take the time to educate yourself.
Here are some helpful Facebook groups that you can visit for updated news about developments for the visa/quarantine/travel process.
𝘈𝘥𝘷𝘪𝘤𝘦 𝘢𝘯𝘥 𝘕𝘦𝘸𝘴 – Getting to Thailand During COVID Times – https://web.facebook.com/groups/275821990252759
𝘝𝘪𝘴𝘢 𝘈𝘥𝘷𝘪𝘤𝘦 – Thailand Visa Advice and Everything Else (private group) – https://web.facebook.com/groups/408498092970363
𝘙𝘦𝘥𝘥𝘪𝘵 𝘤𝘰𝘮𝘮𝘶𝘯𝘪𝘵𝘺 – dedicated to Thailand Tourism – https://www.reddit.com/r/ThailandTourism/
Thank you in advance for taking the time to browse these resources for updated information and doing your own research to get your questions answered. We hope your visa/travel process goes smoothly and we look forward to seeing you here in Thailand soon 🙂
Travel Info & Other Advice After Landing in Bangkok
Keep Your Arrival Card Safe
The arrival card, shown on the right, is necessary for visa extensions. Please make sure that you do not lose it after it's stamped by the immigration upon arrival.
Currency Exchange
You will need to change your money into Thai Baht at the airport in order to cover transportation expenses, registration fee, and any other unexpected expenses you may incur.
You will need THB10,000 for the registration fee.
To calculate roughly how much Thai Baht you will need to cover travel expenses, please make note of the charges, given below, for flight tickets, bus, van, private taxi, etc.)
It is a good idea to exchange more than you think you need in case of unexpected expenses.
Buy a SIM Card for Your Phone (strongly recommended)
If you want Internet/calling access, or to be able to reach out to us during your travels, please purchase a SIM card at the airport (available at both Suvarnabhumi Airport in Bangkok and at Chiang Mai International Airport).
Choose a plan that allows you to make voice calls. However, Internet access alone is sufficient to use communication apps like Line or WhatsApp in order to stay in touch with the iMonastery team for advice or assistance during your travels.
วัดบ้านขุน _– Wat Ban Khun (Training Site)
Address: 129 ม.3 ต.บ่อหลวง _อ.ฮอด _เชียงใหม่50240
Plus Code: 4949+MF Bo Luang, Hot District, Chiang Mai
Training officially starts at 14:00 on the first day of the programme. Please make sure you arrive before the scheduled time.
If you are planning to arrive at the training site prior to the programme, it is advised that you arrive one day before the starting date, between 14:00 -16:00.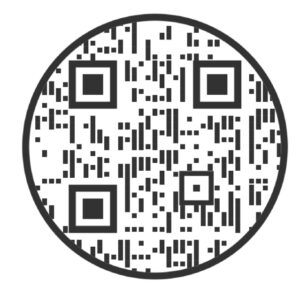 Private Minivan from Bangkok to Wat Ban Khun
This option is the most convenient as it is point-to-point. However, it is also the most expensive option. A van or pick-up truck with a driver will cost approximately THB 4,000. The driver will pick you up from your hotel for the drive to the training site.
Flights from Bangkok (BKK or DMK) to Chiang Mai (CNX)
The fastest way to get to Chiang Mai from Bangkok is by air. However, keep in mind that you will also need to find transportation from Chiang Mai airport to the training site, a two hours by road.
Several sites offer competitive fares; however, we use Skiplagged. It shows the price in USD. From Bangkok, you can search for flights from either Suvarnabhumi Airport or Don Mueang Airport to Chiang Mai.
Typically, you can wait for up to a week before the actual flight in order to book domestic flights within Thailand before the price will rise. You can expect to spend between THB1,000 – 2,000 one way depending on the day you travel and how long you wait to book.
Should you require any additional help or information prior to your stay with us, please contact Ven. Jirakit at +66622166262 or email us at info@monklife.info