PLEASE RESEARCH TRAVEL PROCESS BEFORE APPLYING
We recommend applying for a 60-day Tourist Visa, which can be extended by another 30 days to 90-days if needed, to cover the 30-day program, travel to and from iMonastery, and particularly to give the flexibility to cover the whole process of upgrading to an annual religious visa should one unexpectedly choose to stay on for longer than 3 months as a monk. This process is time-consuming, and one we do as standard for those staying on after the 30-day Monk Life Project and entering the Monk 4 Life phase. No-one really expects to become a monk for years, and so we prepare for the possibility just in case. We have a team that looks after the visa applications, extensions, 90 day reports and so on for our International Monks, but the initial Tourist Visa application has to be done by you at your local embassy or consulate. If you are an ex-pat in Thailand, then of course you can use your Retirement Visa or Non-Immigrant B Visa for the 30-day program.
"Travelling to Thailand (from 1 October 2022 onwards) Passengers will no longer be required to present COVID-19 related documents such as the certificate of vaccination and COVID-19 test result upon arrival in Thailand." This situation may change again in the future, so it is best to keep informed of latest developments.
In order to get the most updated information specific to your case, you should reach out to your local Thai embassy or consulate. Here is a site that will help you find which embassy/consulate is the appropriate one for where you live and how to contact them.
It is best to reach out to them directly by email or call. Sometimes they will not be responsive via email, and perhaps calling is best or vice versa.
Please do not reach out to us for specific questions pertaining to the embassy in your country. We do not have this information and it is necessary for you to do your own research. All of the best resources that we have access to are linked on this page, so please take the time to educate yourself.
Here are some helpful Facebook groups that you can visit for updated news about developments for the visa/quarantine/travel process.
𝘈𝘥𝘷𝘪𝘤𝘦 𝘢𝘯𝘥 𝘕𝘦𝘸𝘴 – Getting to Thailand During COVID Times – https://web.facebook.com/groups/275821990252759
𝘝𝘪𝘴𝘢 𝘈𝘥𝘷𝘪𝘤𝘦 – Thailand Visa Advice and Everything Else (private group) – https://web.facebook.com/groups/408498092970363
𝘙𝘦𝘥𝘥𝘪𝘵 𝘤𝘰𝘮𝘮𝘶𝘯𝘪𝘵𝘺 – dedicated to Thailand Tourism – https://www.reddit.com/r/ThailandTourism/
Thank you in advance for taking the time to browse these resources for updated information and doing your own research to get your questions answered. We hope your visa/travel process goes smoothly and we look forward to seeing you here in Thailand soon 🙂
Travel Info & Other Advice After Landing in Bangkok
Keep Your Arrival Card Safe
The arrival card, TM6, is necessary for visa extensions. Please make sure that you do not lose it after it's stamped by the immigration upon arrival.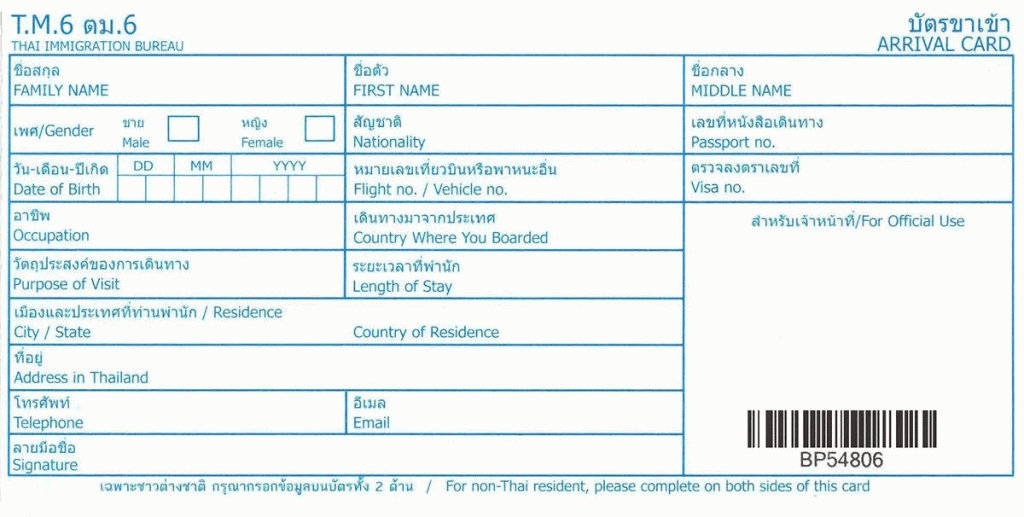 Currency Exchange
You will need to change your money into Thai Baht at the airport in order to cover transportation expenses, and any other unexpected expenses you may incur.
To calculate roughly how much Thai Baht you will need to cover travel expenses, please make note of the charges, given below, for flight tickets, bus, van, private taxi, etc.
It is a good idea to exchange more than you think you need in case of unexpected expenses.
Buy a SIM Card for Your Phone (strongly recommended)
If you want Internet/calling access, or to be able to reach out to us during your travels, please purchase a SIM card at the airport (available at both Suvarnabhumi Airport in Bangkok and at Chiang Mai International Airport).
Choose a plan that allows you to make voice calls. However, Internet access alone is sufficient to use communication apps like Line or WhatsApp in order to stay in touch with the iMonastery team for advice or assistance during your travels.
สำนักสงฆ์นานาชาติ เชียงใหม่ _– iMonastery (Training Site)
Address: 214 Moo 2, Ban Pang Ma Kluay, Pa Pae Subdistrict, Mae Taeng District, Chiang Mai 50150 Thailand
214 ม.2 9. บ.ปางมะกล้วย ต.ป่าแป๋ อ.แม่แตง จ.เชียงใหม่ 50150
Plus Code: 4M3W+26M ตำบล ป่าแป๋ อำเภอแม่แตง เชียงใหม่ 50150
Training officially starts at 14:00 on the first day of the programme. Please make sure you arrive before the scheduled time.
If you are planning to arrive at the training site prior to the programme, it is advised that you arrive one day before the starting date, between 14:00 -16:00.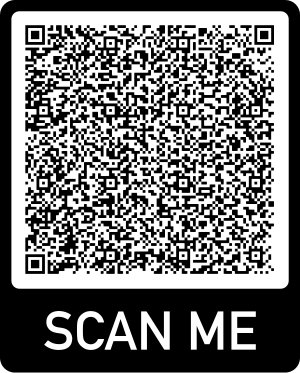 Shared Minivan from Chiang Mai Airport to iMonastery
We organise a minibus pickup service on the 30th or 31st (one day before registration date) at 1pm from the Chiang Mai (CNX) airport, gate 5, with a shared cost of just a few hundred Baht each payable on arrival. A minivan arranged privately at other times would be about 2500 Baht, a Taxi about 1500 Baht. Transport info will be again sent to you a few days prior to your travel.
Private Minivan from Bangkok to iMonastery
This option is the most convenient as it is point-to-point. However, it is also the most expensive option. A van or pick-up truck with a driver will cost approximately THB 4,000. The driver will pick you up from your hotel for the drive to the training site.
Flights from Bangkok (BKK or DMK) to Chiang Mai (CNX)
The fastest way to get to Chiang Mai from Bangkok is by air. However, keep in mind that you will also need to find transportation from Chiang Mai airport to the training site, a two hours by road.
Several sites offer competitive fares; however, we use Skiplagged. It shows the price in USD. From Bangkok, you can search for flights from either Suvarnabhumi Airport or Don Mueang Airport to Chiang Mai.
Typically, you can wait for up to a week before the actual flight in order to book domestic flights within Thailand before the price will rise. You can expect to spend between THB1,000 – 2,000 one way depending on the day you travel and how long you wait to book.
Should you require any additional help or information prior to your stay with us, please contact Khun Ying at +66626194698 or email us at [email protected]