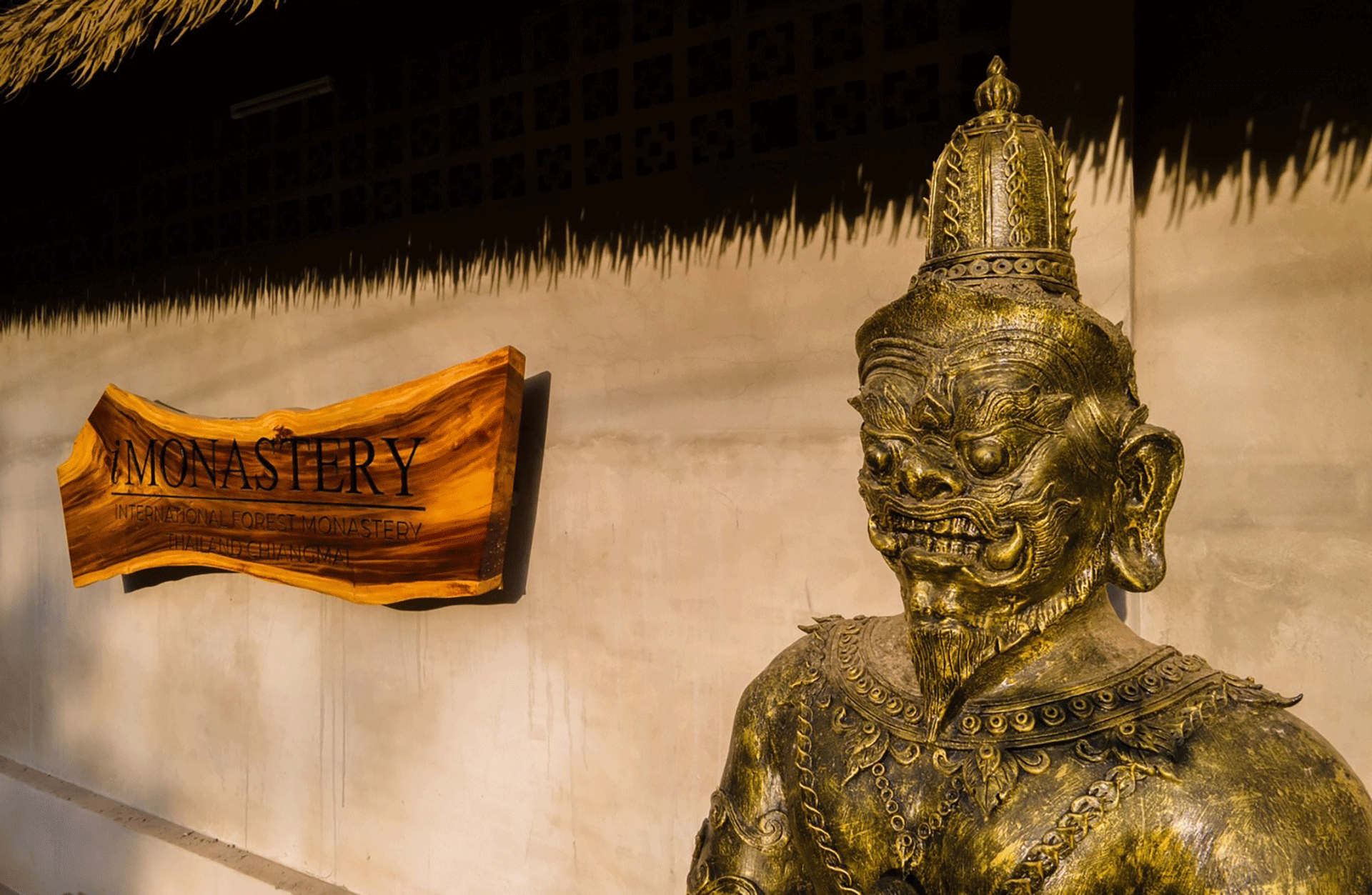 Phra Monkol Thepmuni International Meditation Hall
อาคารปฏิบัติธรรมนานาชาติพระมงคลเทพมุนี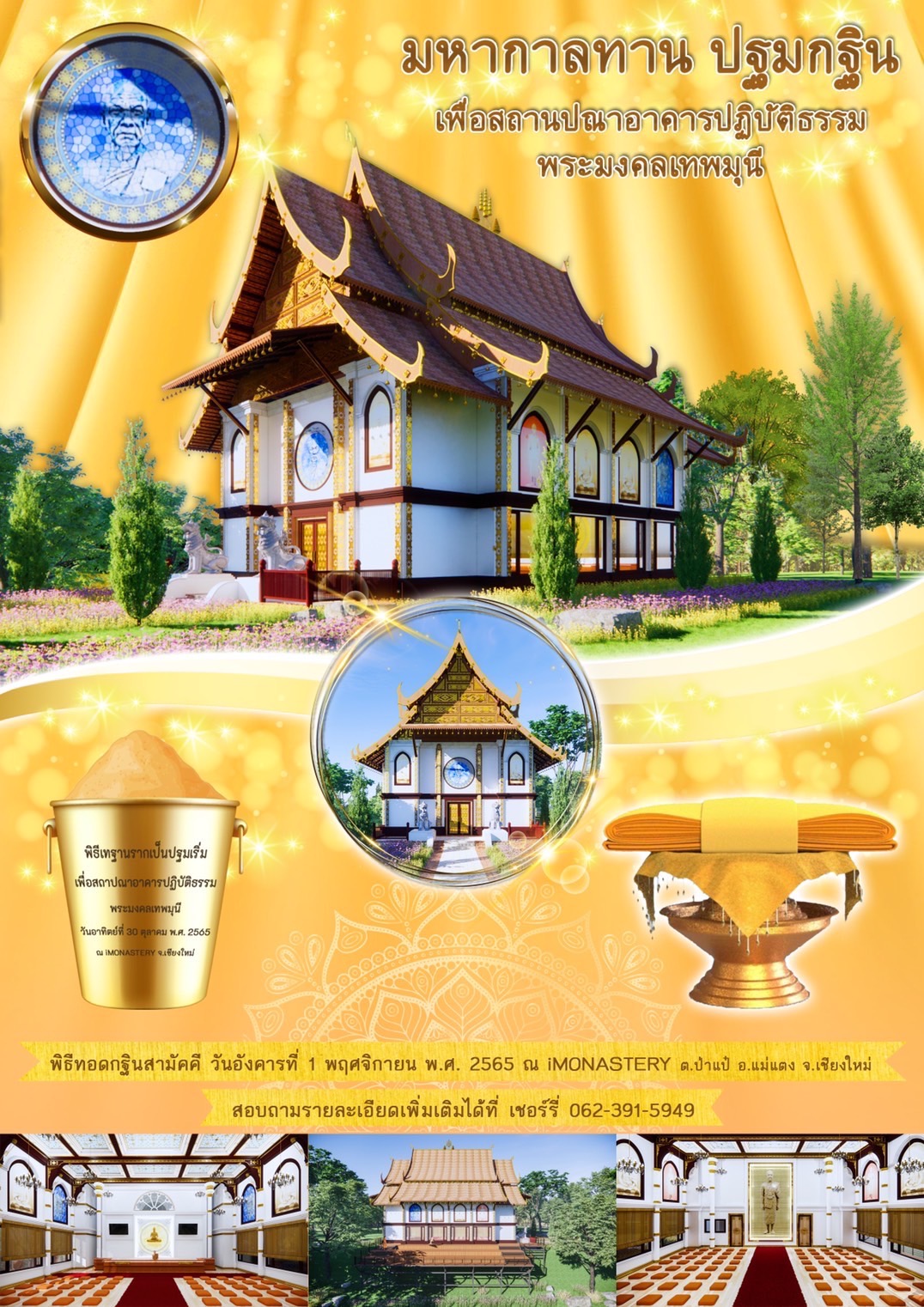 The donations from this year's Kathina Ceremony will be used to construct the Phra Monkol Thepmuni International Meditation Hall @ iMONASTERY.
This 100-sqm hall can accommodate up to 100 monks indoors and has a large outdoor terrace overlooking the canal.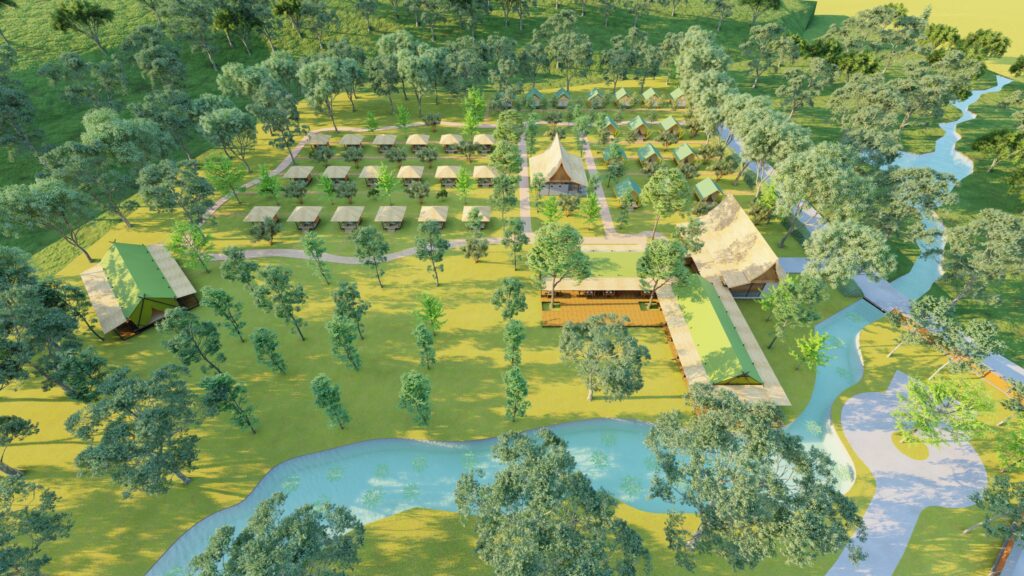 A little over an hour's drive from Chiang Mai Airport, this purpose-built training site for International Ordination is located on a five-rai plot of land between Chiang Mai and Pa Pae. Surrounded by lush rainforest, it has a natural stream flowing all year round through it. The nighttime temperature never goes above 23°C and goes down to 5°C in the winter.
Dhammadayas kuti: These sleeping tents are for new monks. Each tent is placed in 3×3 sala.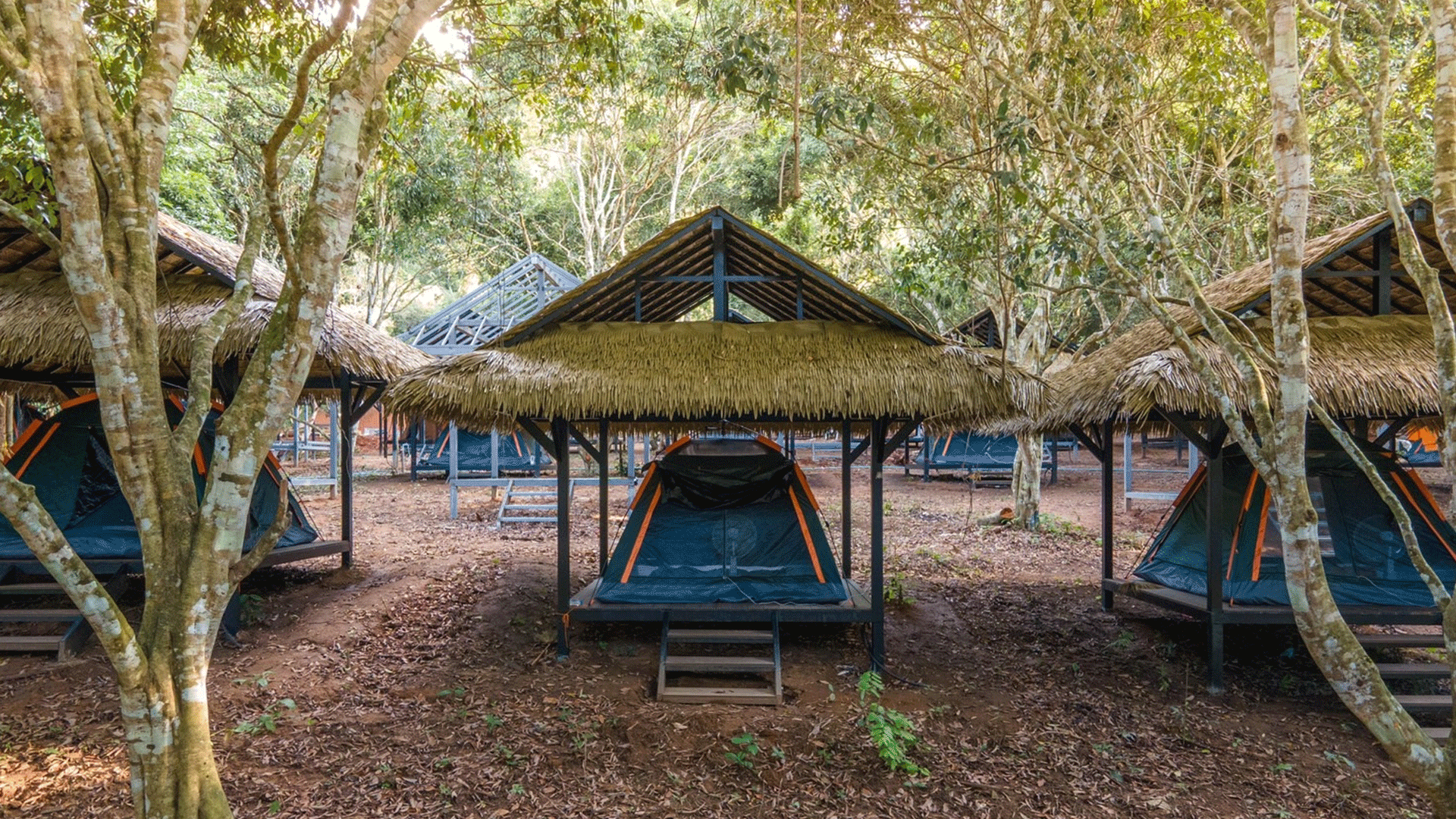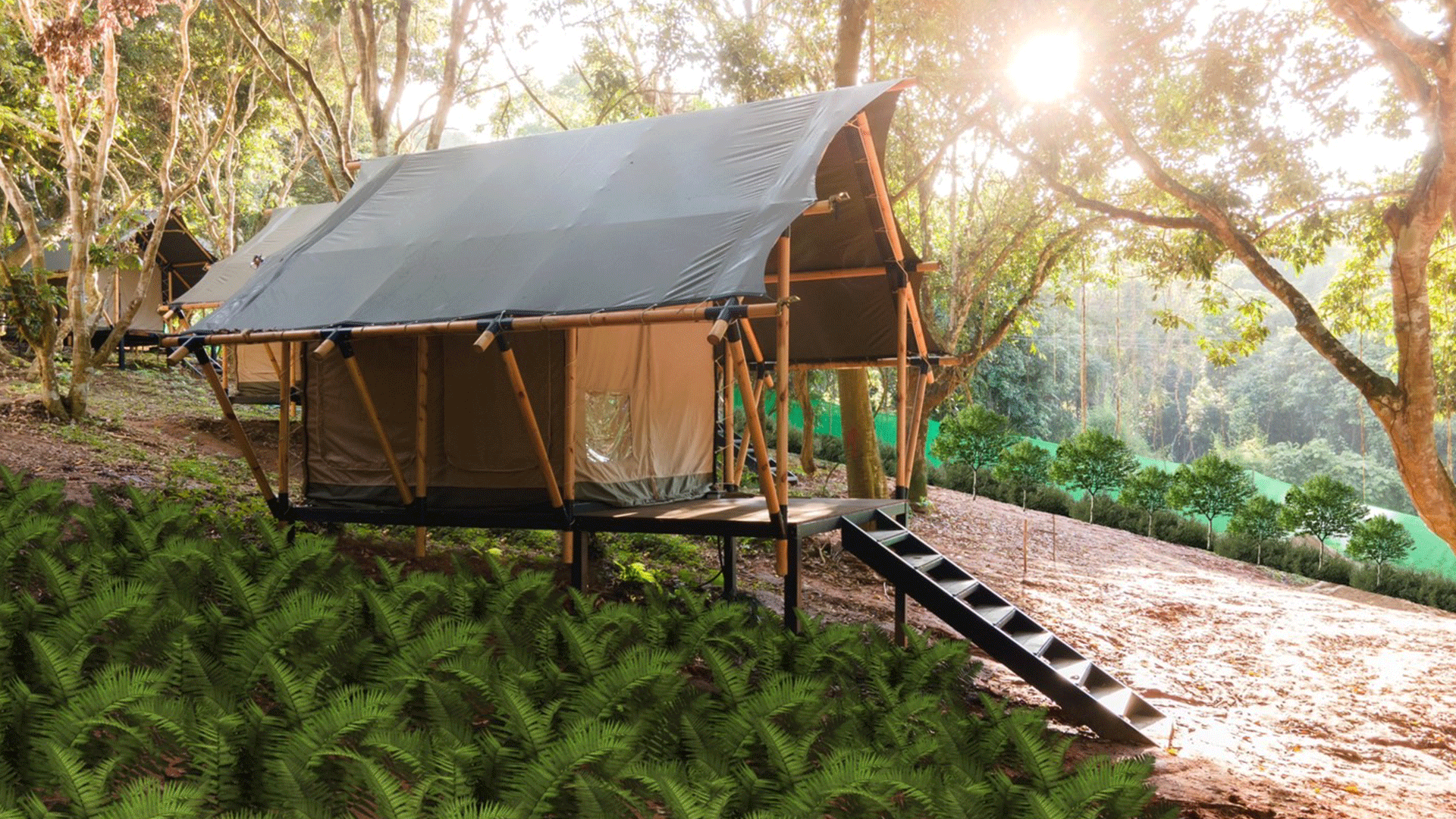 Senior Monk Kuti: A total of 16 tents, each with 3x3m inner space and a 2×3m terrace. Made from rot-resistant and breathable canvas, the tents have excellent ventilation. Additionally, the fly roof over the tent deflects heat, keeping the inner tent cool.
The central Meditation Hall offers a serene, well-ventilated space for 40 monks to meditate as a group or on their own.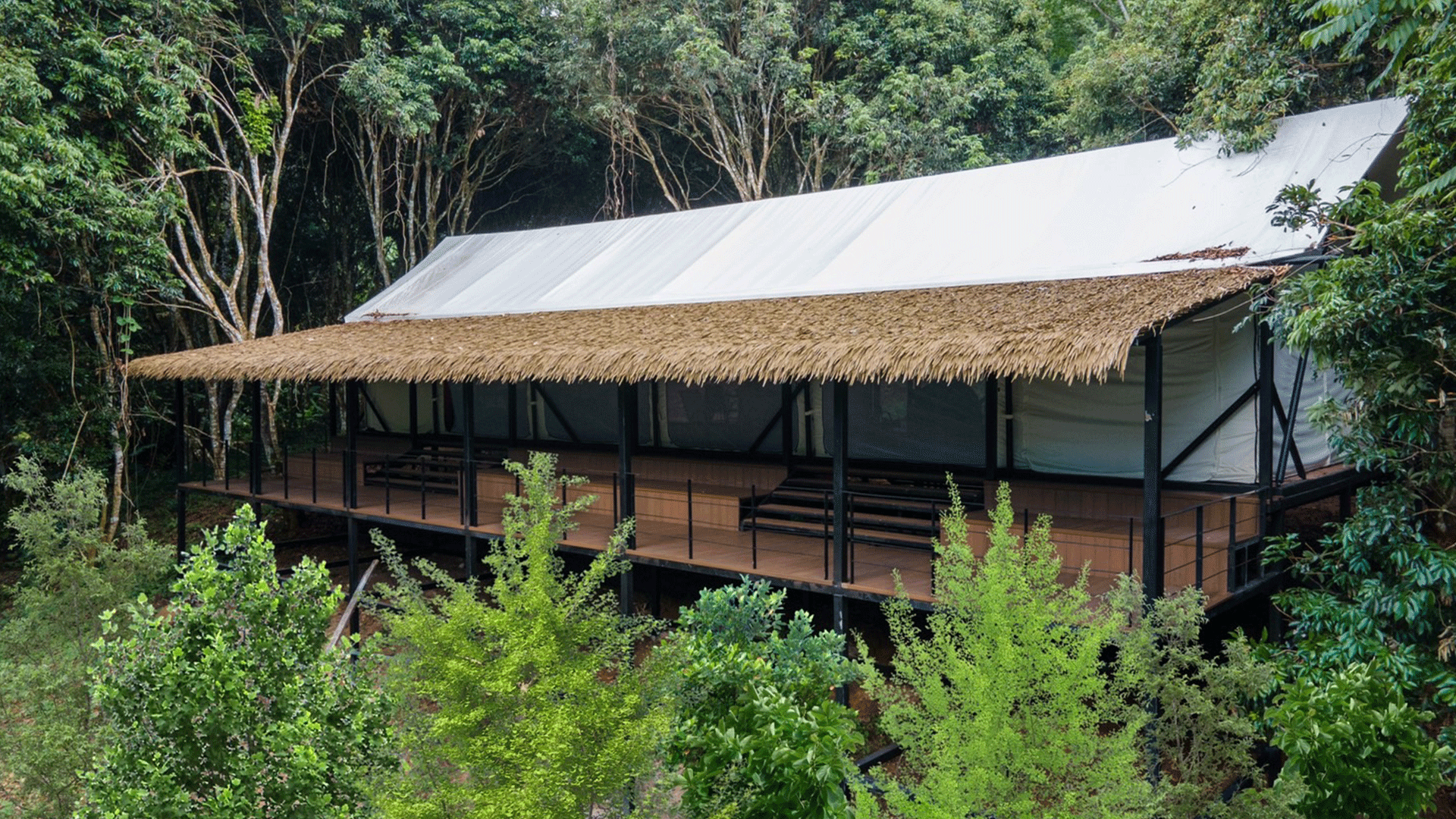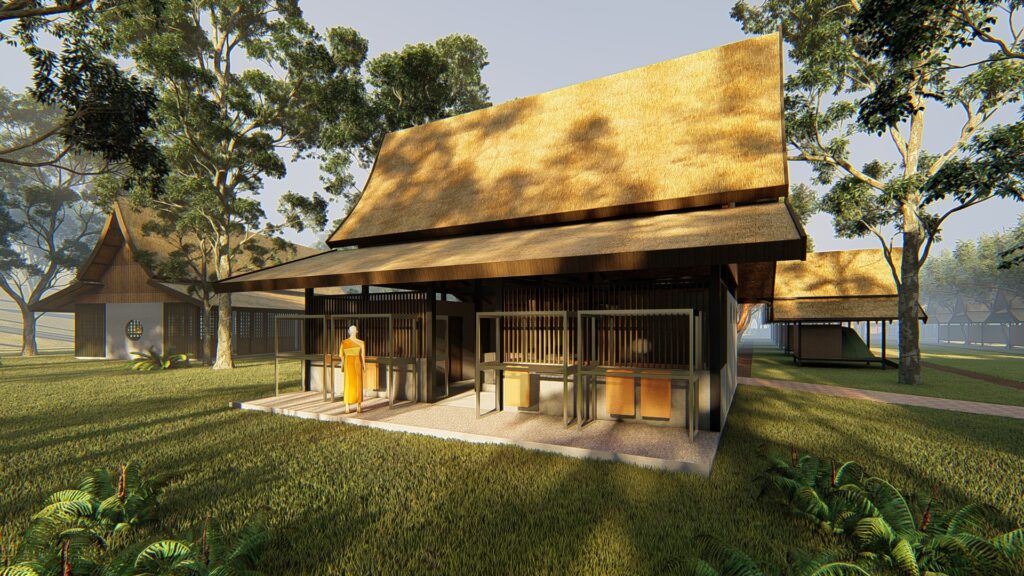 The bathroom area has six toilets/shower units, six basins and a washing/drying area.
Several salas dot the landscape of iMonastery, accessible at all times for personal or group mediation and reflection.
Sala X is designed for outdoor meditation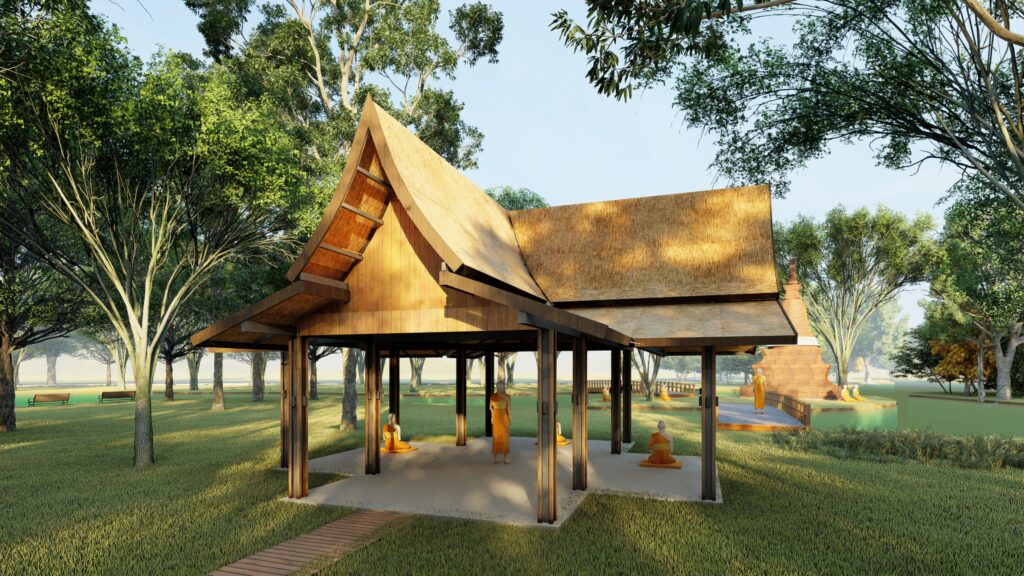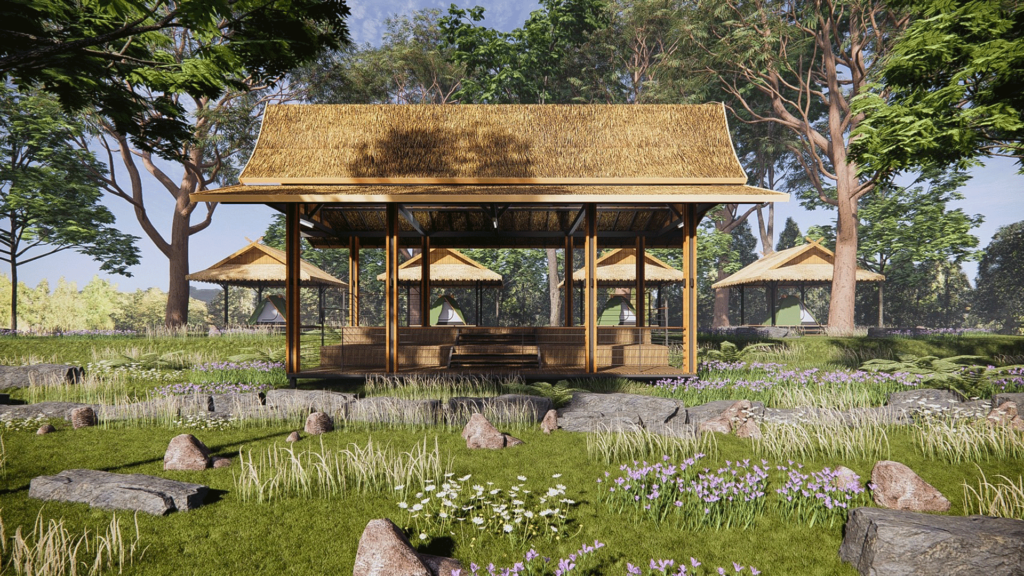 Sala I is designed for outdoor meditation with a forest view.
The kutis for the Teaching Monks are located on the banks of the stream.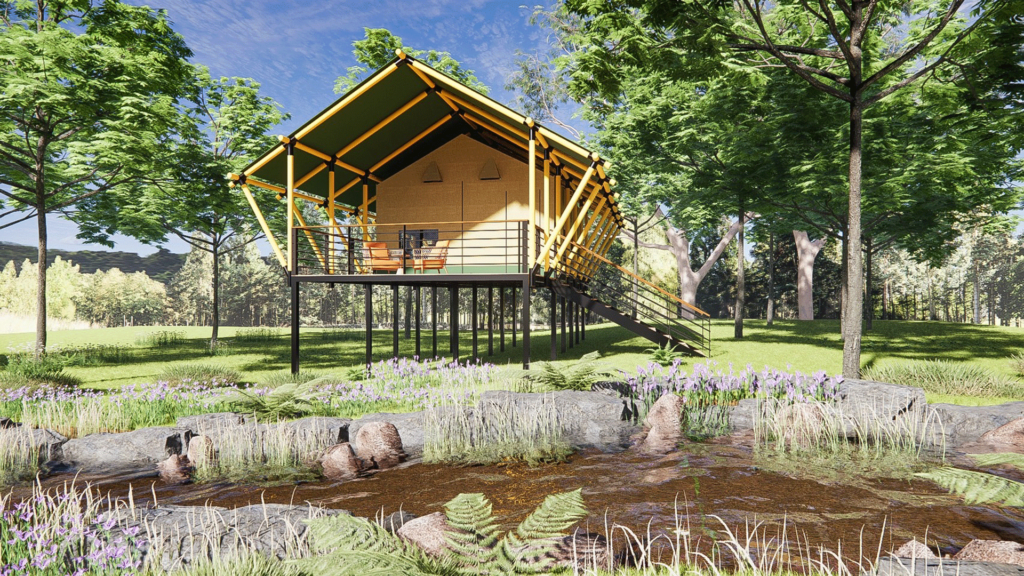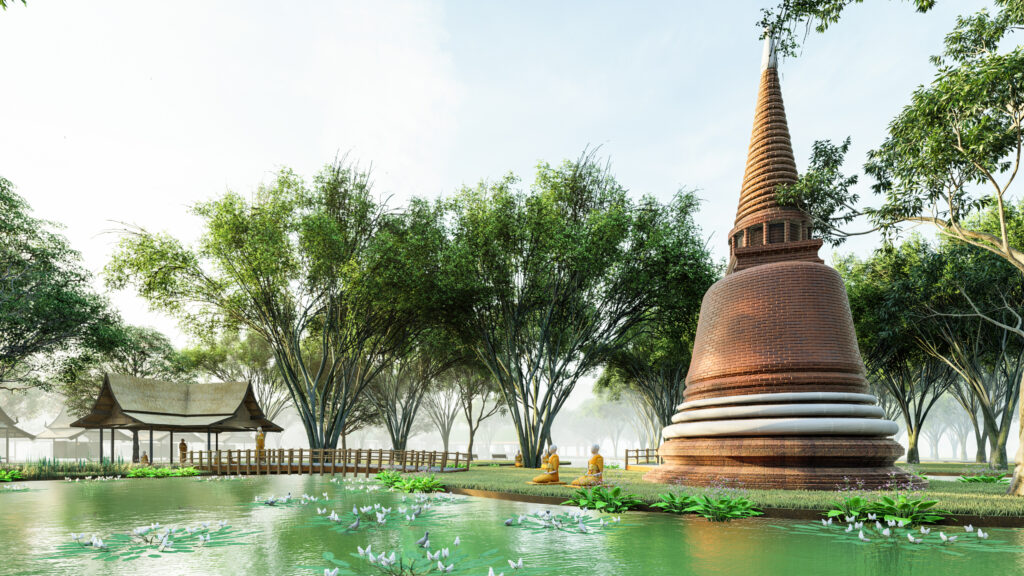 Built on the banks of the stream passing through the iMONASTERY, the Stupa commemorates the Buddha's enlightment and wisdom that he has so generously passed down to us 2,500 years ago