30-day Experience
Monk Life Thailand training takes you on a journey both inside and out.
As the environment has a significant impact on a monk, two locations have been specifically chosen for their benefits.
These range from the classic temple ground with its elegant architecture
and graceful landscapes to the forest monastery filled with the serene sounds of nature.
Each place is suited for a specific phase of the training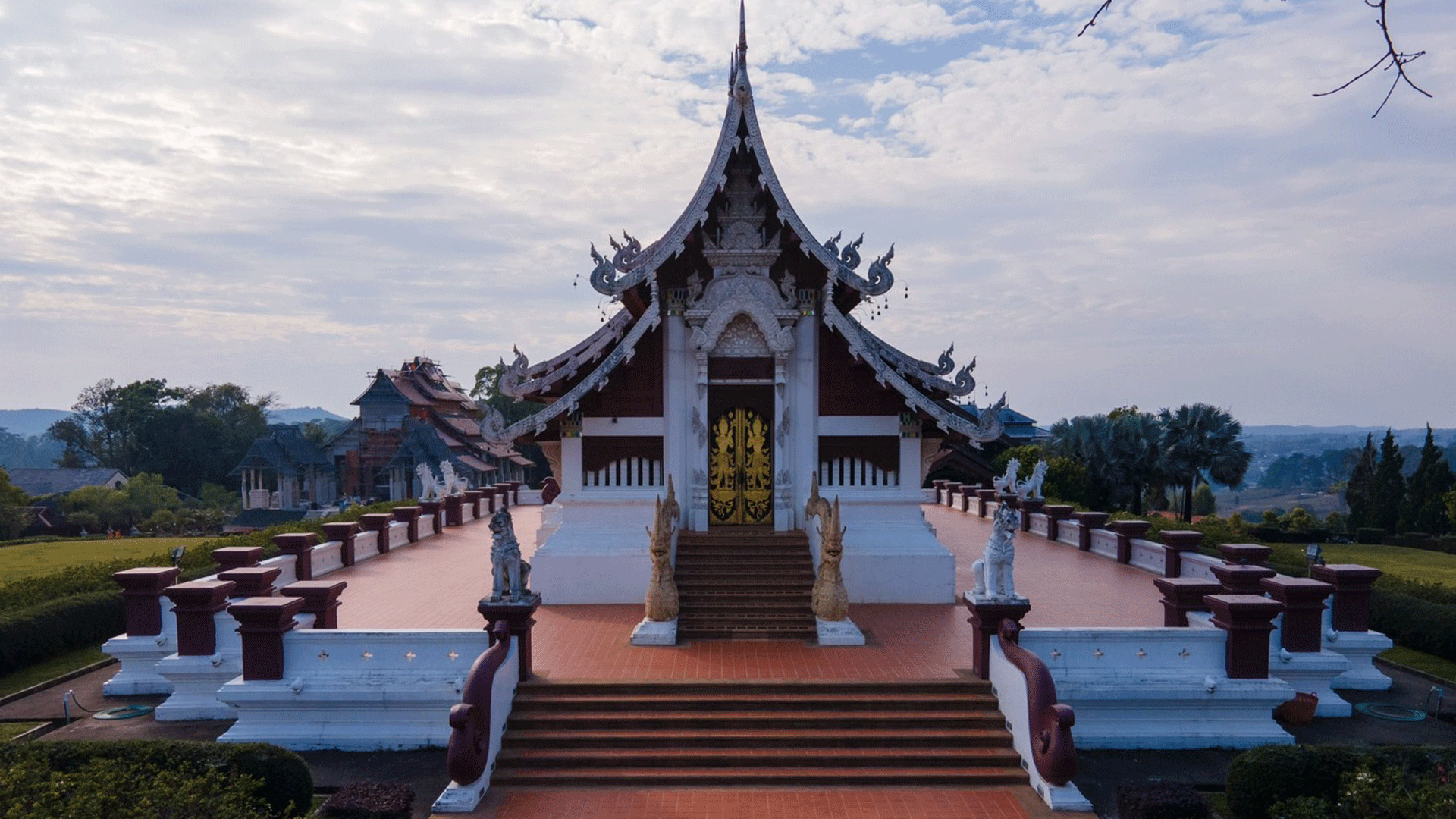 Wat Ban Khun is the place where you ordain as a monk.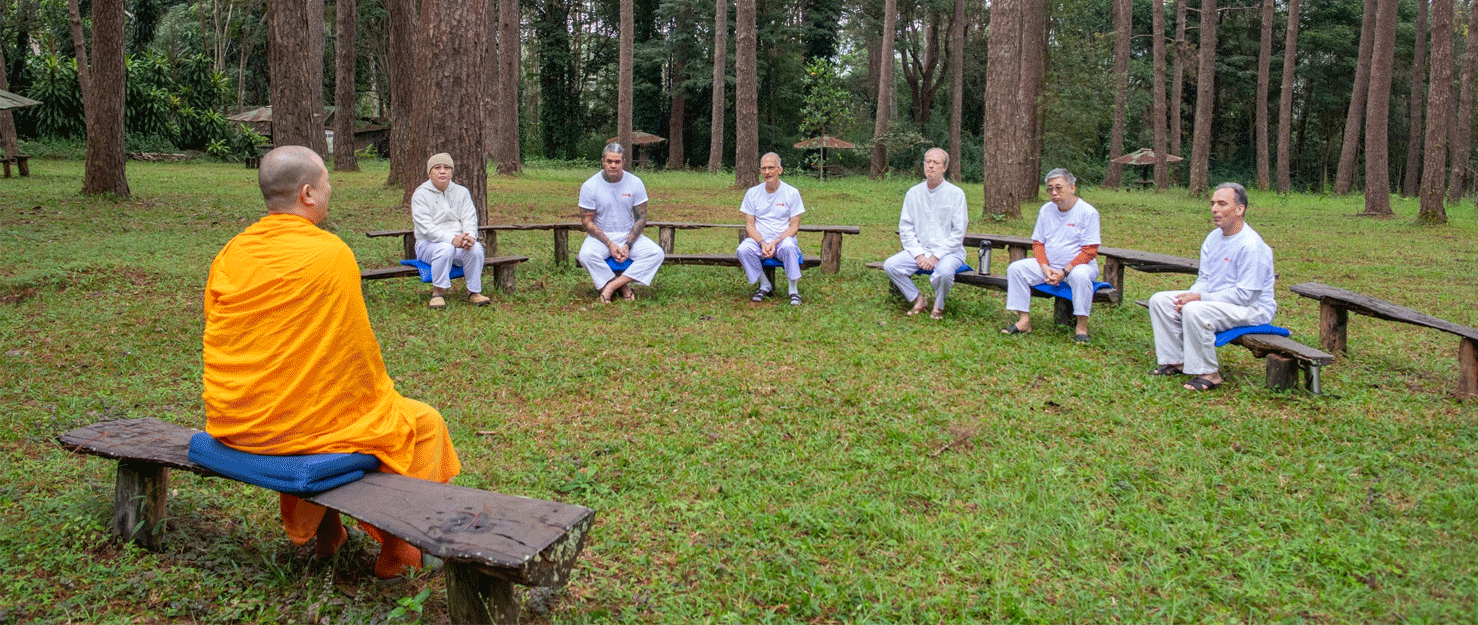 In addition, you learn about the teachings of Buddha and the discipline of a monk's life – a step towards attaining freedom for the mind.
This is the adjusting period – from civilian life to monkhood.

Once you have passed this significant step, you move to iMONASTERY (International Forest Monastery, Thailand, Chiangmai).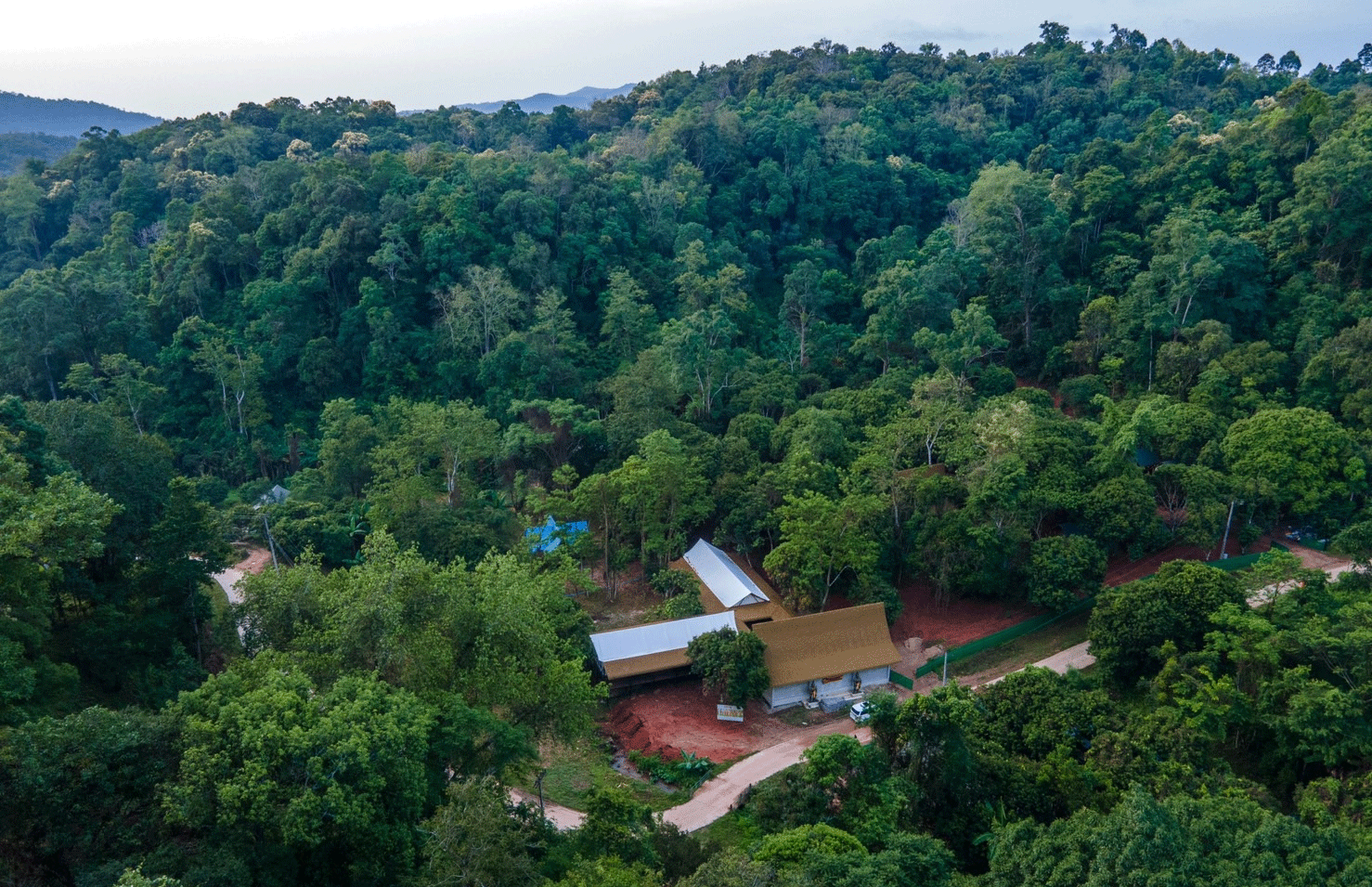 A forest monastery specially designed for training international monks.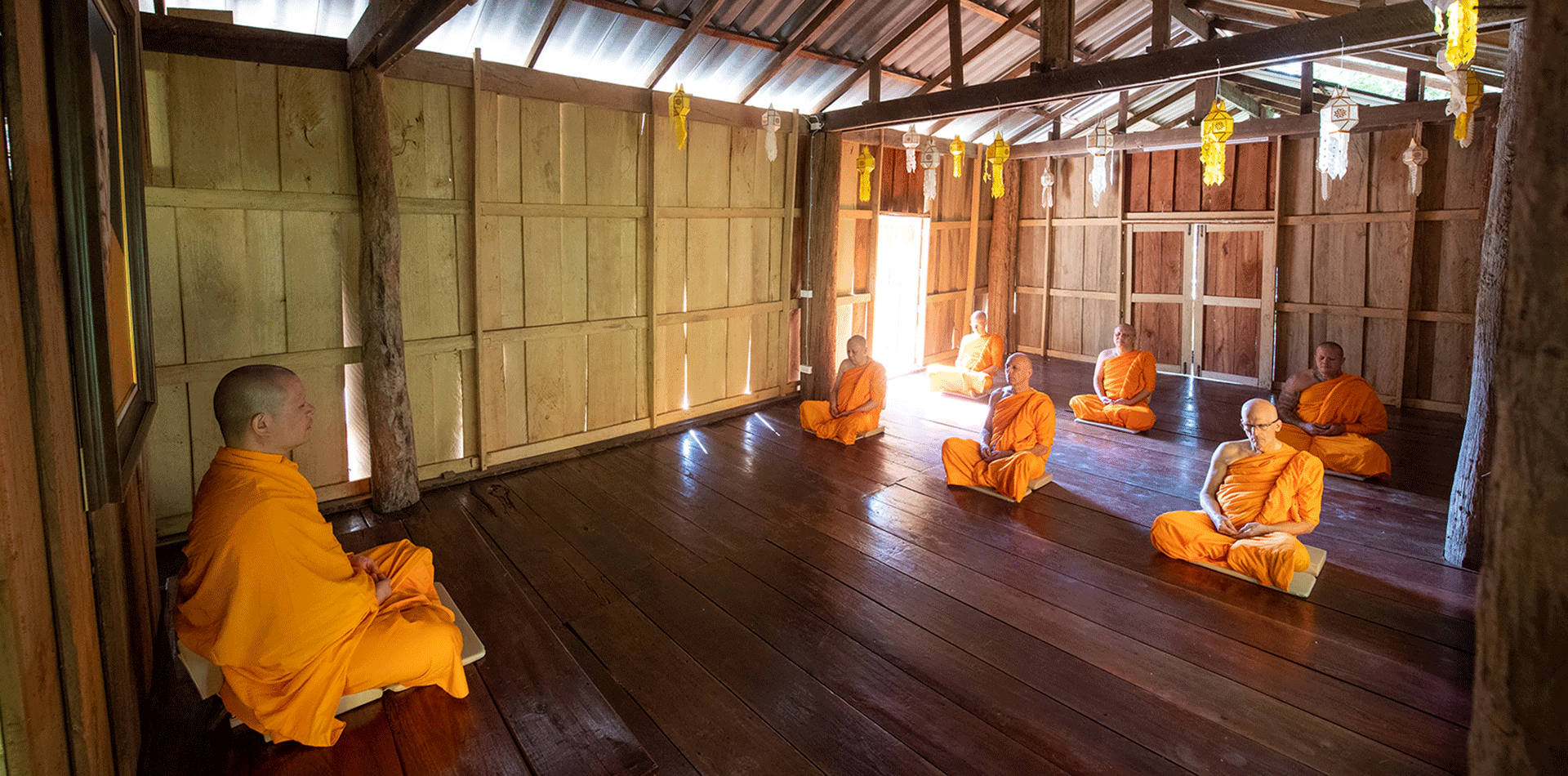 Safe and secure, it is a sanctuary for those ready to go deeper into meditation.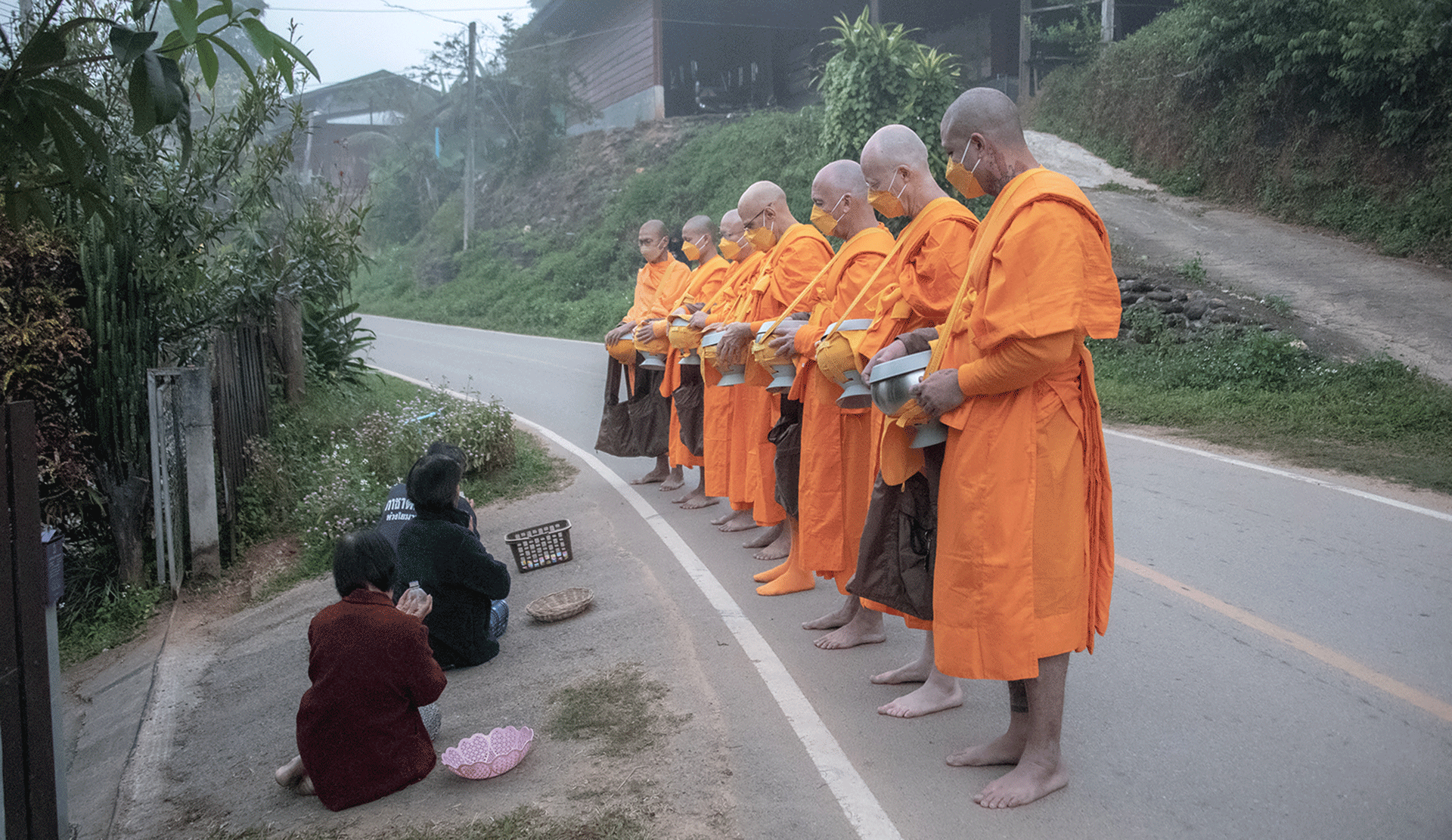 Along with meditation, you participate in monk activities such as alms round for food and the walking Tudongkha.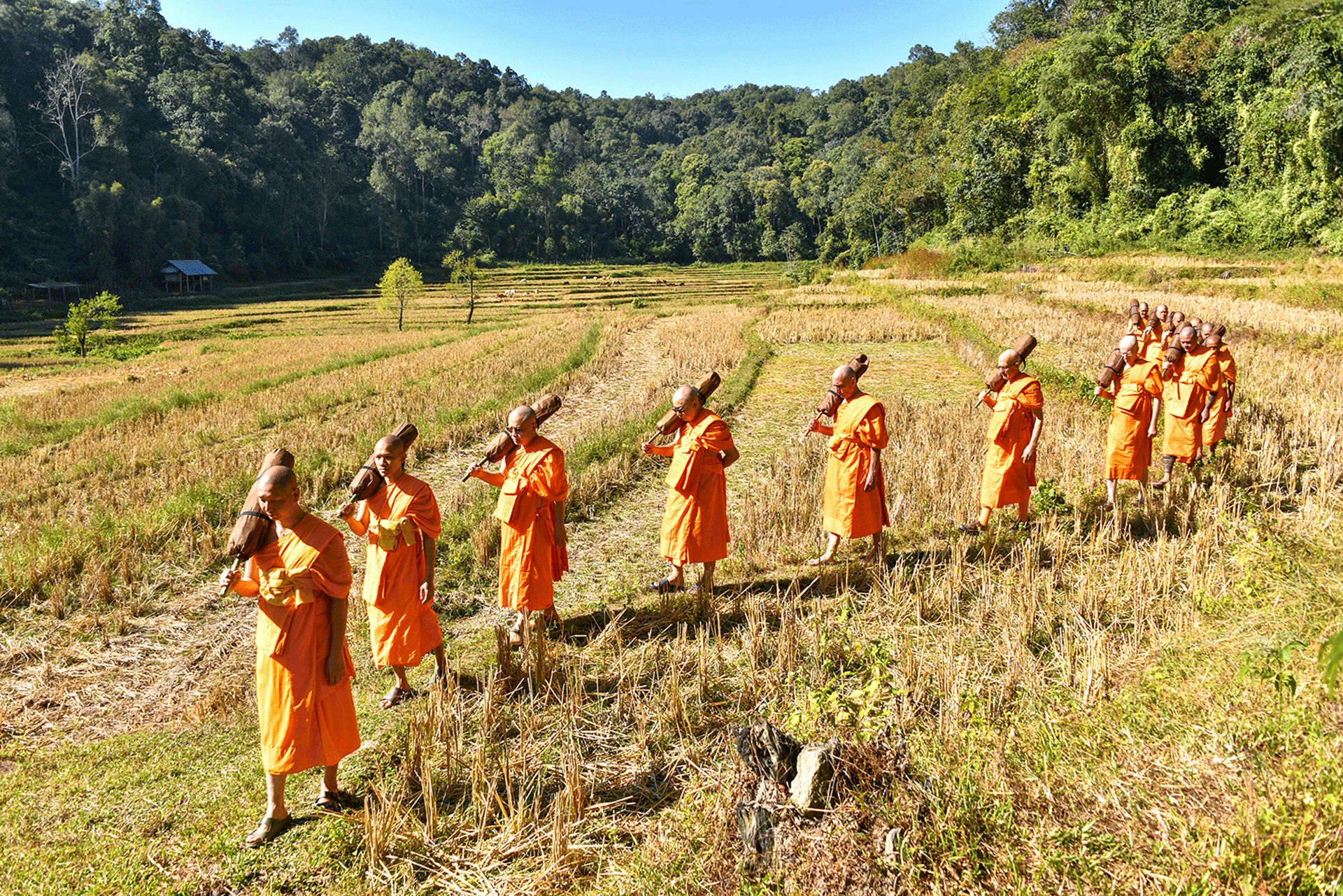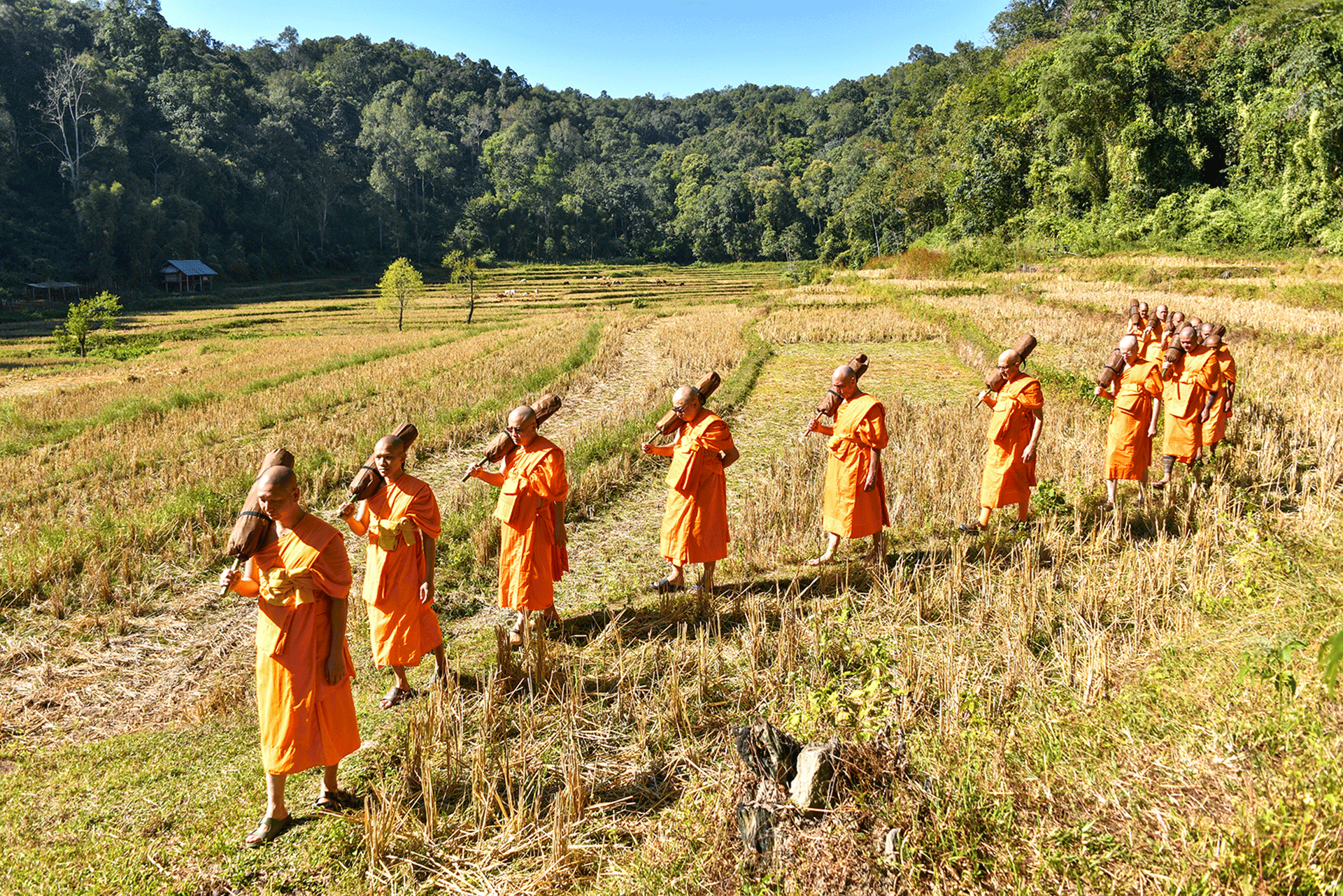 These activities focus on the essential concept of a monk's life – less is more – and help you live more like a monk.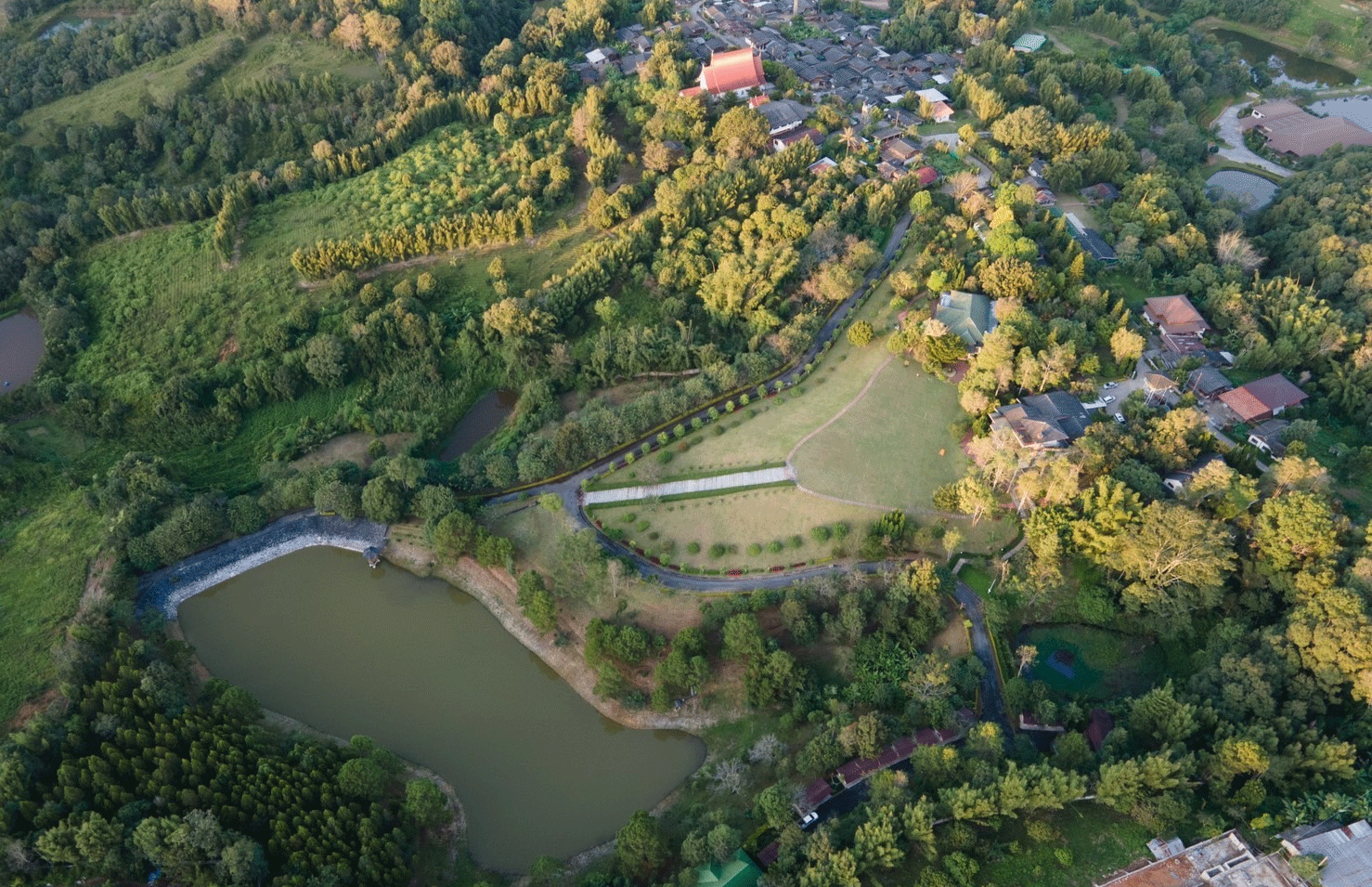 The last destination is Suksawang, with its lush grass fields and vast open skies.
Here you learn how to stabilise your meditation practice. Towards the end of the programme,
you need to know how to maintain your practice after returning home or training in monkhood.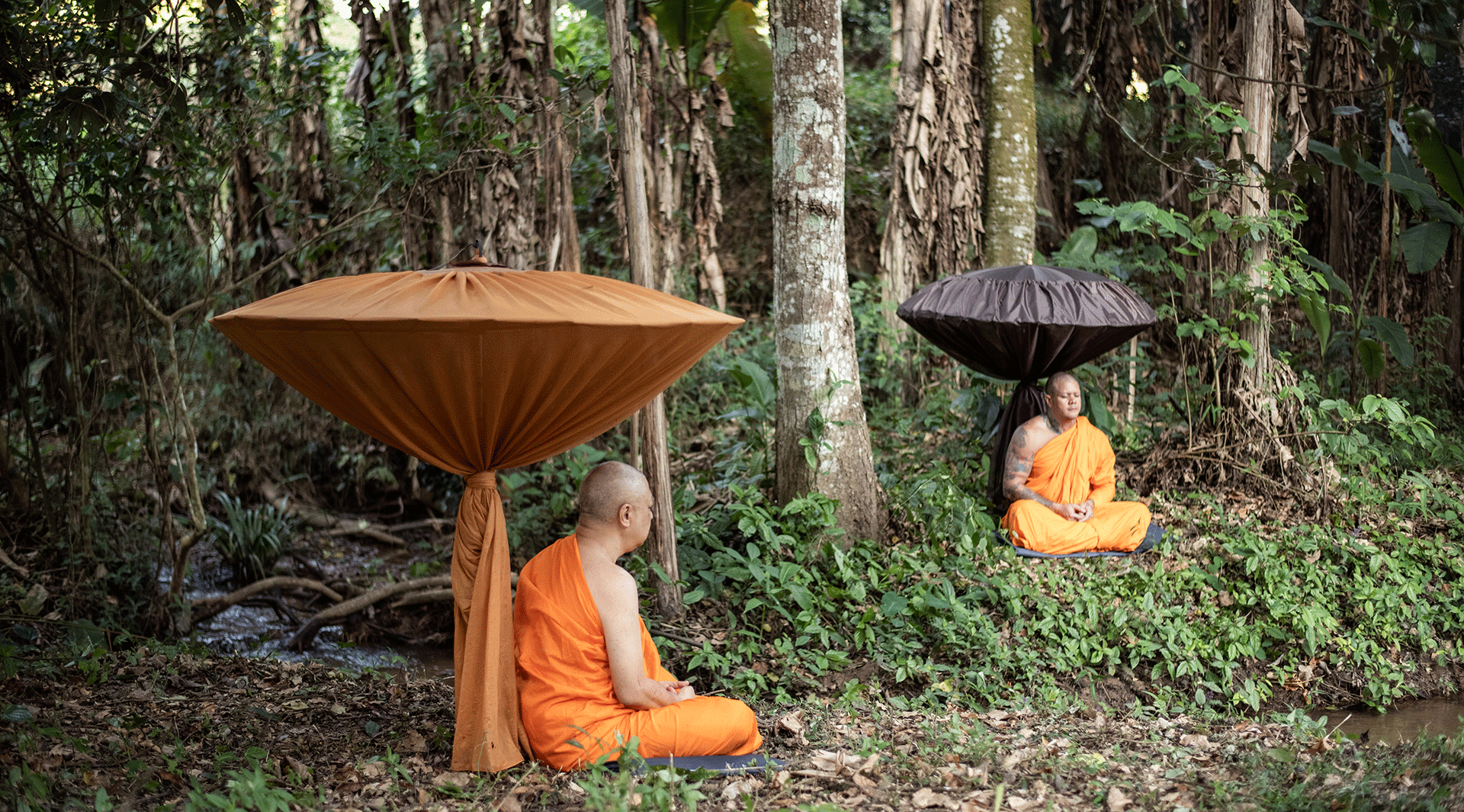 Each place is conducive to training to lead a monk's life.
You get a taste of how to train the mind in different environments and discover
the characteristics of the mind as you embark on this journey with Monk Life Thailand.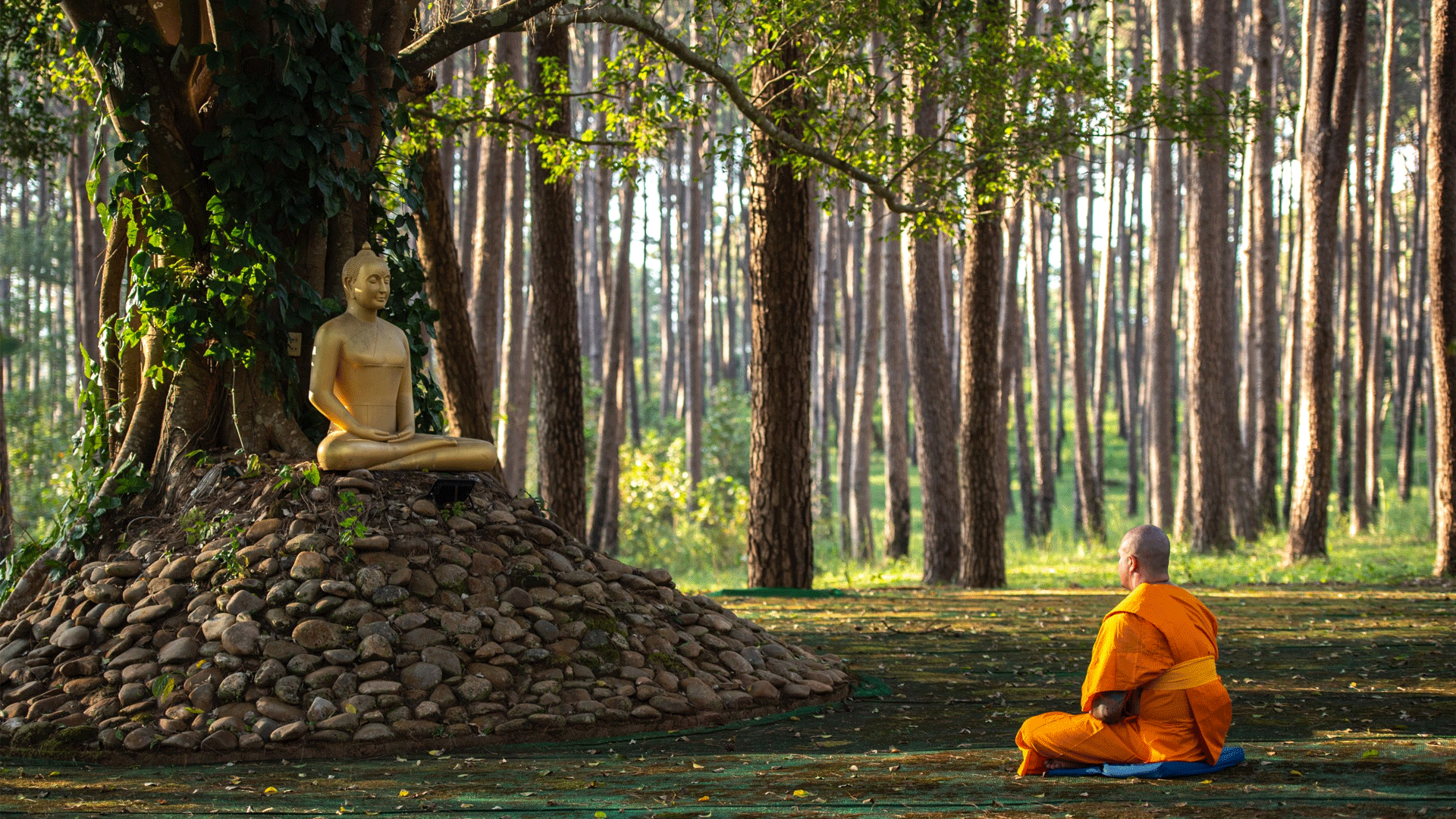 Monk Life After 30 Days or More
Although 30 days might seem like a long time for those who need to take leave from work, it's impossible to fit everything about a monk's life in just one month. Based on our feedback, many participants felt that time flew by rapidly. While some decided to come back later, others chose to stay on for an extended period. With that in mind, we also provide an extension to the 30-day Monk Life should participants decide to stay longer.
The extension allows for meditation in a secluded environment for extended periods with proper weekly meditation coaching support. Lectures on the secrets of the mind, habit development, life purpose, law of karma, and selected Buddhist texts by qualified teaching monks are also available weekly. In addition, participants also get access to 'long-term monkhood development' and additional training programmes to become mentors, teaching monks, and certified meditation instructors.
The new monks who decide to extend their stay at the International Forest Monastery in Chiang Mai, Thailand, get the following support:
Accommodation
Daily Dhamma Talk
Opportunity to become an observer and facilitator for the subsequent training batches.
Participants do not need to decide to extend before or upon arrival. Instead, they can observe the monk's life and see if this is what they want towards the end of the 30-day programme. Further information is also available during their application interviews.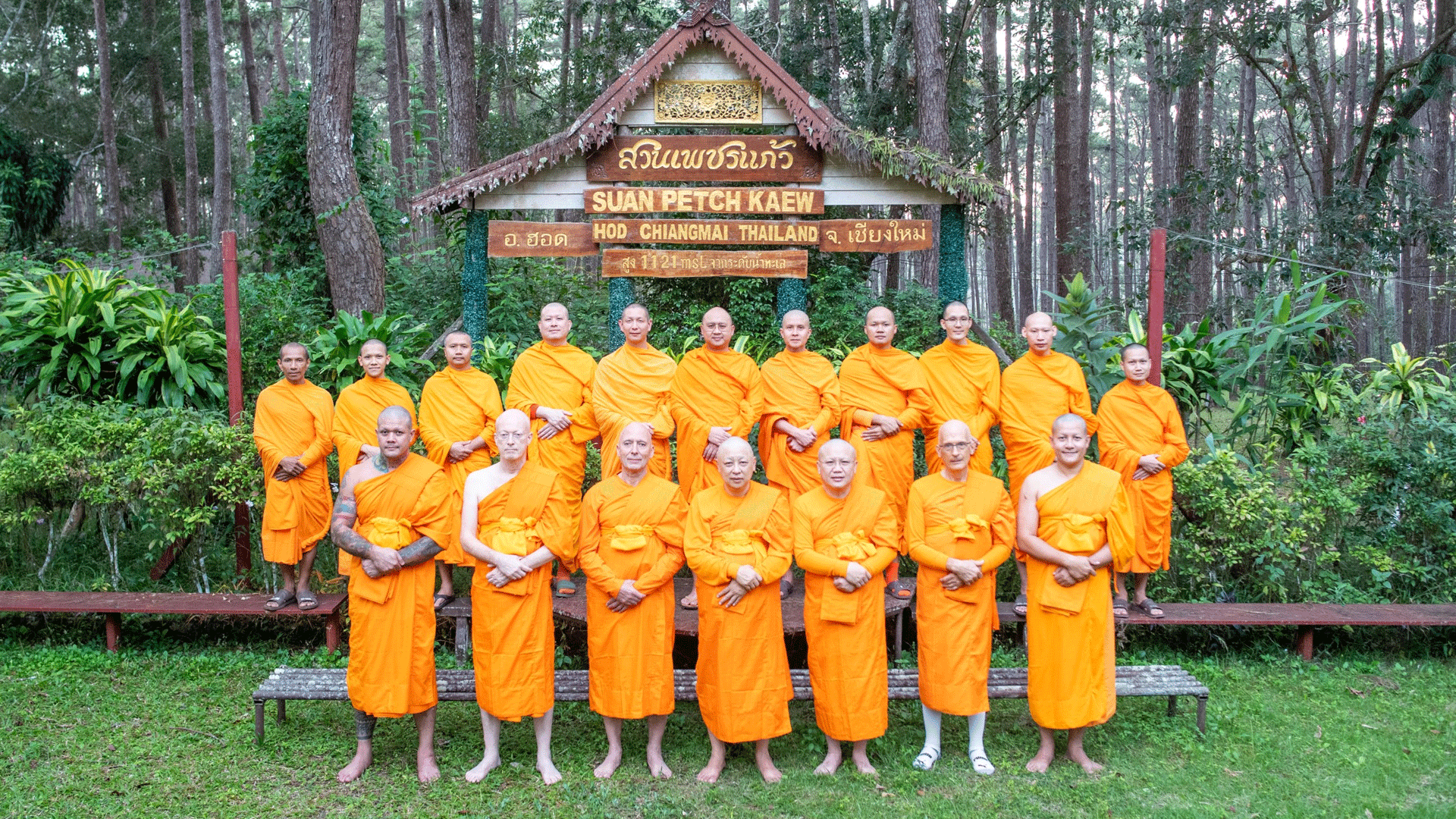 Things to Bring
Water bottle (Insulated water bottles are recommended)
Brown, open-toe slippers
Personal toiletries
Yellow/orange face and body towel (we recommend a microfibre towel)
What is Provided
Sleeping bag
Personal storage box
Flashlight
Box of toiletries
Monk robes
Notepad and other stationery
Monk Life white T-shirts and pants
Socks