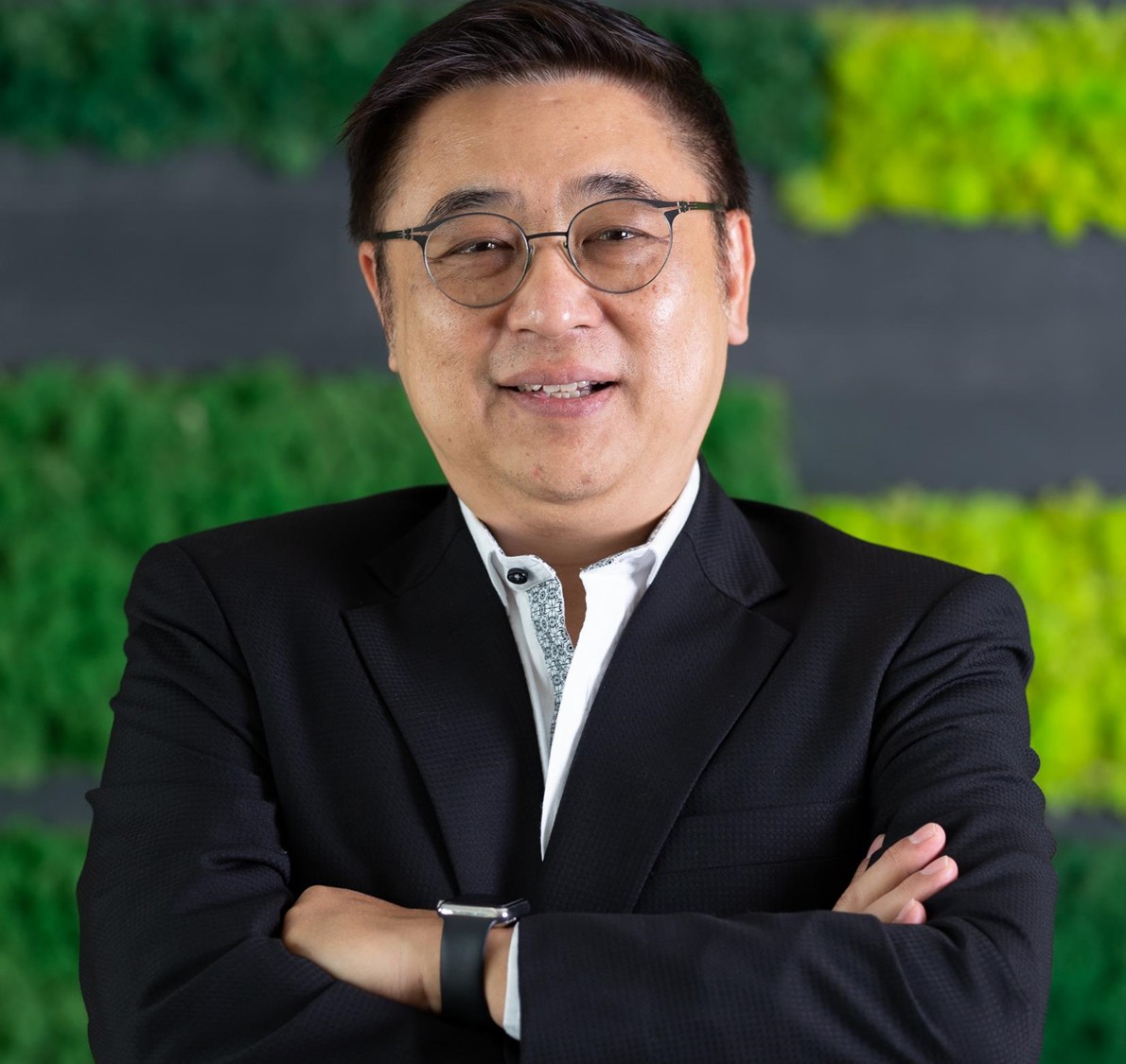 Chief Advisor at iRetreat and Founder & Managing Director at AJT Wellity Asia
Age 58, Singapore
The calling of Peace and Inner Happiness

I'm a 58 year-old Singaporean based in Thailand for the past 16 years. Prior to my 9 years as an entrepreneur, I was the CEO of Thailand's Top Hospital for Preventive Medical Wellness, and numerous other senior positions as COO and General Manager in the hospitality & Healthcare industry respectively.
My life thus far has been a rollercoaster ride, having gone through 3 broken marriages, with the latest divorce 10 years ago leaving a deep scar on my children, who are now 23 and 17 respectively. Those were years where I prioritized work and social life, always leaving my family at the bottom of my list.
2018 was the year my business took a huge hit due to bad investment decisions, and I was losing sight and communication with the kids. I was enveloped in loneliness, which had resulted in my health taking a nosedive, with my gut health taking the brunt of it. Yet, the worst part was my anger management issues.
My turning point came when I met LP Duke, who had introduced me to meditation to manage my stress and keep my anger in check. 3 sessions in on understanding meditation through iRETREAT has made me realize I had wrong approach to many aspects of my life, especially towards my partner and family- I took them for granted. This epiphany made me want to further understand about the concept of inner peace.
The MonkLife program was really the period of self-reflection where I charted out where I went wrong and how I could move forward with a simple life. Meditation coached me to balance my time and find inner happiness over the course of the 21 days I ordained as a monk. I have broken down plenty of times in realization that I genuinely messed up in my early years, and while there was no turning back time, going forward I strove to improve myself through balance and harmony.

The day I was ordinated as a Monk, I felt happiness and light as I sent silent prayers to Lord Buddha asking for forgiveness and reflecting on my entire journey. Prior to being ordained, I was taught by the teaching monk on cultivation of respect, keeping our mind clear and keeping it active purely through meditation. I learned how to be aware through mindfulness, which has helped in communication, fear management, and conducting oneself through the teaching of 8 of the precepts out of 227.
Tears spilled as I looked to my partner of 9 years while my hair was being shaved by LP Duke on the day of my ordination. It had felt like a wall collapsing inwards as I broke down, regretful in the way I disrespected her, and how I mistreated myself and those around me. In a way, though, I also felt serene in anticipating and eagerness to come out a better person.
Monk Life really tested my grit. The arduous and agonizing 8km procession walk of Thudong was one such example of where I somehow managed to pull through. It showed me who I am, and who I have the potential to be. Monklife relinquished me of all luxury; I was sleeping in a rainforest in Chiang Mai without pillows and a single inch mattress, something I had to readjust to, as a fussy person who was particular about my sleeping area. Here I had to create a makeshift pillow out of my folded robes. I had since acclimated, but I personally think it also had to do with the fact my mind was free and I was at peace.

During those 21 days as a monk I really went through a rollercoaster of emotions, especially in receiving my morning alms. That the locals would wait to offer us food at the crack of dawn in the 9 degree cold made me emotional as I once again reflected on my life before now where I was swimming in unchecked privilege, whereas they lived simple lives but choose to give more than they take.
The morning after my first alms round I returned to the monastery and told my teaching monk that I had to do something about all the winter clothes I brought over. I sought out the man in the village who barely had any layers on but alas I could not find him. This haunts me to this day as now a layperson that one should not fixate on material things.
When I first decided to embark on this journey, I had informed my family members that I will be away for a while. What I had hoped would be a warm reception as I don my yellow robe in turn surprised me when my sister frowned and told me 'this isn't good news' because we were Christians. I had to explain to my dear sister that it is not about religion; this was purely a journey of inner peace. As I came out of my monkhood, I recounted all my experience to my sister and we realized the respect given to monks is akin to her respect for priests. Learning the 8 Buddhist precepts was akin to learning the 10 commandments in Catholicism. All in all, I explained to her that the value I derived from this experience- purity, respect, and emotional intelligence- was something I feel fortunate to have been a part of.
Upon my return, I shared my story with my kids, and imparted these teachings to them in hopes they too will follow this path. I apologized to them for my failed parenting, and that I was willing to mend our relationship. My kids looked at me in understanding, accepting that since my divorce with their mother, I single handedly raised them and for that they are thankful.
What I least expected was my daughter showing more love and concern towards me, and I even broke down when my son told me that my divorce with his mother was a traumatic experience for him. He kept silent because he was trying to process the divorce but nevertheless he
understood. He also fully comprehended the other difficulties I was facing. When I asked him why he refused to buy a new set of clothes or have a nice dinner with me, his response was that he knew I was struggling financially and didn't want to pressure me further. What I had thought was ungratefulness on his part was actually a colossal misunderstanding on mine.
Monk life taught me to be open and cast my fears asides, without which I would have never had this sort of closure with my kids. I now implement these lessons in my daily life, whether it be business or personal.